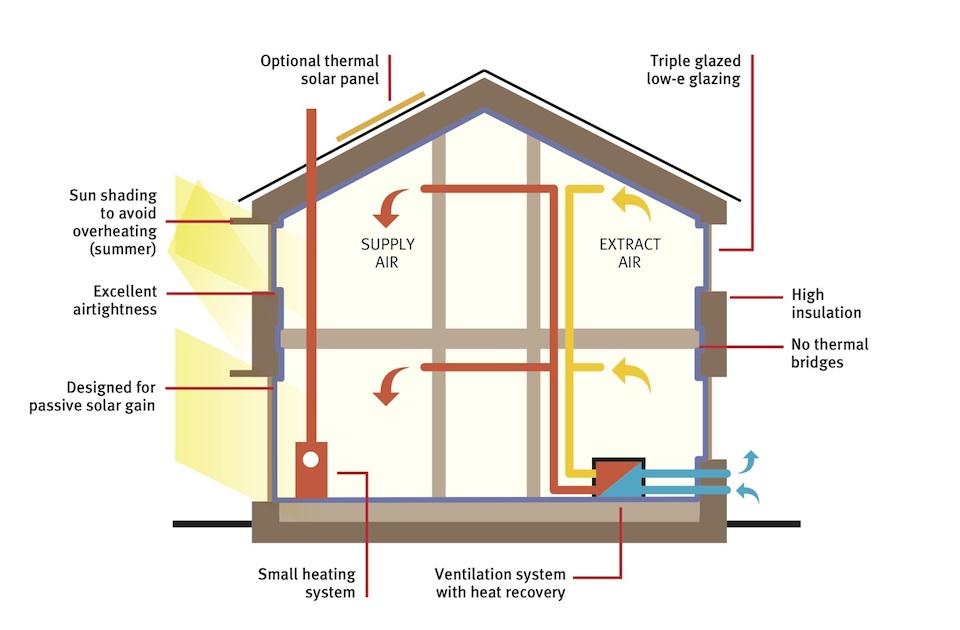 26 Apr

Conditions in Monitored Passive Houses

Director Chris Morgan, working with MEARU at Glasgow School of Art and Glasgow Caledonian University, has published the outcomes of two-year research examining and monitoring the performance of a number of Scottish Passive House projects.
Abstract
Climate change and sustainability legislation in recent years have led to significant changes in construction approaches in the UK housing sector. This has resulted in the adoption of new building typologies, including the German Passivhaus (Passive House) standard. This standard aims to improve occupant comfort and energy efficiency, potentially changing the ways in which homes operate and how occupants interact with them. With increasing construction of low energy dwellings, there is an emerging gap in knowledge in relation to occupant health and wellbeing, thermal comfort and indoor air quality (IAQ).
Using data collected from a two-year building performance evaluation (BPE) study funded by Innovate UK, the environmental data (temperature, relative humidity and carbon dioxide concentrations) from five certified Passive House homes in Scotland was compared. The results demonstrate problems with overheating with peak temperatures exceeding 30 °C. Imbalanced mechanical ventilation with heat recovery (MVHR) systems were identified in 80% of the dwellings and inadequate IAQ was found due to poor ventilation. Only one of the Passive Houses studied exhibited thermal conditions and IAQ which were, on the whole within Passive House parameters. This paper outlines the insights and the main issues of Scottish Passive House in the broader context of sustainability.
Collaborators
Janice Foster, Tim Sharpe, Anna Poston and Filbert Musau at Mackintosh Environmental Architecture Research Unit, The Glasgow School of Art, 167 Renfrew Street, Glasgow G3 6RQ
School of Engineering and Built Environment, Glasgow Caledonian University, 70 Cowcaddens Road, Glasgow G4 0BA
Chris Morgan at John Gilbert Architects, The 201 White Studios, Templeton Court, Glasgow G40 1DA
Read the full article online