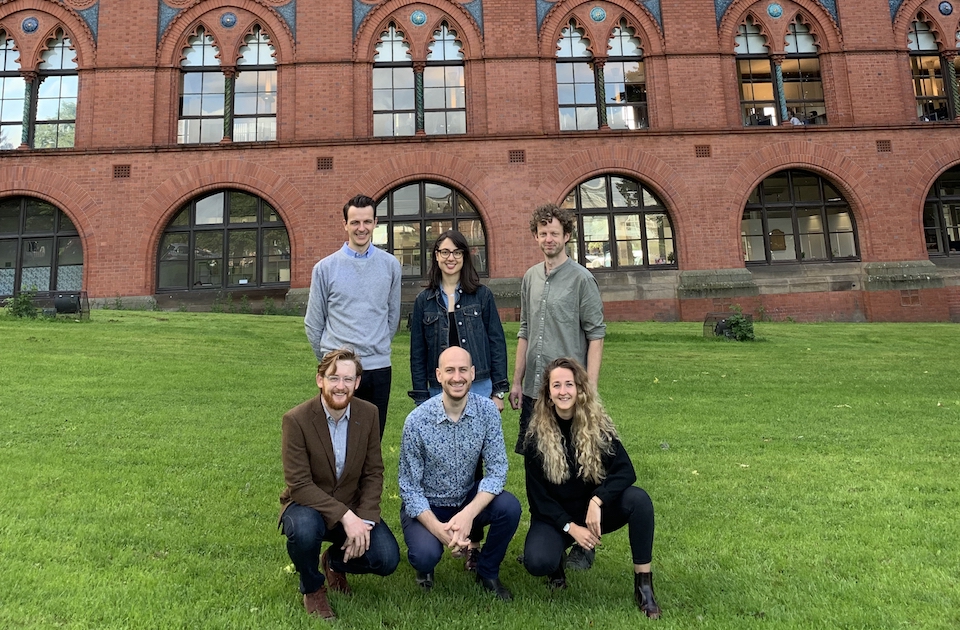 17 Sep

Welcome to six new staff

John Gilbert Architects continues to develop and expand, as a result of new projects in Scotland and England, new Passivhoos projects and increased demand for our Hab-Lab service, we have been joined by the following new staff in the last few months.

Drew Carr – Drew joins us as a project architect with extensive design experience, initially he will be working with our expanding Hab-Lab team, working on building performance and retrofit issues.

Claire Coquet – joins us as Passivhoos Design and Construction manager. Funded through a Knowledge Transfer Partnership with Glasgow School of Art and Stewart & Shields, Claire will work between the organisations to help deliver new, Passivhaus standard, social housing.

Siôn Pierce – joins us with a background in detailing and natural building techniques. He is supporting key projects on technical issues.

Euan Lochhead – has joined us as Passivhoos technical architect. A certified Passivhaus Designer, he will lead the technical design of our Passivhoos projects.

Hugo Target – joins us as a project architect with extensive design experience. His time will be split between projects and assisting Hab-Lab building performance service.

Rachel McKay – joins us from Glasgow School of Art after a masters looking at the design of urban space. Rachel will be assisting with a wide range of design and architecture work.

We welcome them all to our team!