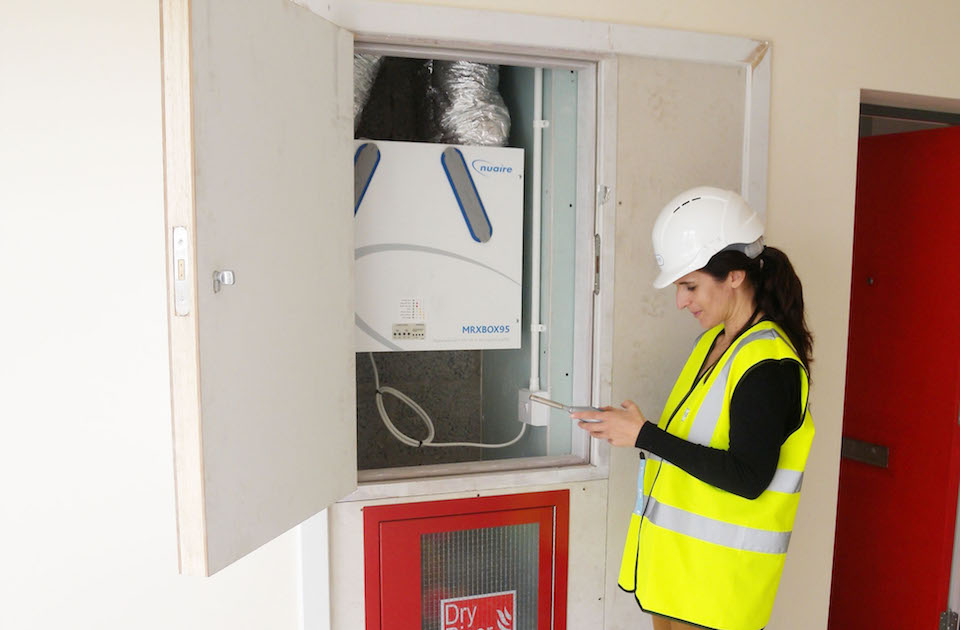 03 Apr

#IWD at JGA

We would like to use this platform to belatedly commemorate International Women's Day – as most will know the official day was on the 8th March however we feel that it is important to promote women's equality regardless of the time of year. Our delay in responding to International Women's Day (IWD) has been partly due to the unfolding COVID-19 crisis, but as the entire office has moved to home working we continue to strive towards sustainability and equality within the architecture profession. As a contribution to the ethos of IWD and as an update to our #JGAdeclares sustainability initiative, we would like to highlight what the women at John Gilbert Architects are working on to drive sustainability forward in the architectural industry.

John Gilbert Architects has seven women working in the practice – so we represent nearly half of the workforce at 41%. We all have varied and integral roles, including senior and management positions, which all contribute to the team's sustainable agenda. The subsequent paragraphs aim to celebrate the diversity of experience that the women in our team possess and contribute to JGA and the wider industry.

One of our main ventures at John Gilbert Architects is Passivhoos – a collaboration developing Passivhaus standard homes as a model for social housing in Scotland. This model aims to provide high comfort and low-energy housing at a low cost for people that need it most. Passivhoos Design and Construction Manager Claire, who is a qualified engineer, is responsible for improving and maximising our existing and future Passivhoos projects.

Claire also develops our JGA Carbon Calculator – a tool to calculate the embodied carbon in a project to enable a carbon reduction- based design process. Part II Architectural Assistant Nadia will use this carbon calculator to minimise the whole life carbon content of a Passivhoos development comprising of 24 flats in Parkhead. Nadia is also working on the refurbishment of an A-listed synagogue in Glasgow which will give life to previously underused spaces and provide the congregation and wider community with a new Scottish Jewish Heritage Centre. Architect Brigit leads another one of our conservation projects – the conversion of a former police station (c 1880) into social housing. By restoring and reusing this vacant building, we are conserving local built heritage as well as saving embodied energy.

Brigit is also working with West of Scotland Housing Association to review its pre-1919 building stock. This will assist with a wider strategy to improve the environmental performance of a large proportion of their buildings. Retrofit work, such as the work described above, is the backbone of our practice and Architectural Technologist Nada leads tenement regeneration projects for Govanhill Housing Association where previously unusable flats are being renovated to provide comfortable and more energy-efficient homes for social rent.

Key to this retrofit work in the practice is our dedication to eliminating the performance gap and Building Performance Specialist Barbara leads our Hab-Lab service that aims to do this. This bespoke, evidence-based retrofit design approach includes a detailed analysis of the building physics of existing properties to provide holistic solutions for restoration and retrofit. Barbara is also working on the preparation of a Whole House Retrofit design guidance for Renfrewshire Council for their existing Crosswalls housing stock. This project will deliver an evidence-based design 'fabric first' retrofit programme to 75 properties in Paisley.

Most of our work is with housing associations and community groups and our Part II Architectural Assistant Rachel is working on a project in Halton Mill where she is working with both. Collaborating with a community land trust and a housing association, the project comprises of 20 units of mixed tenure homes, including Passivhaus, for social rent. She is also working on a masterplan on an existing, derelict farm site in Kendal for five individual self-build plots, of which we are designing one. The plan ensures all builders have an equal division of land as well as a vast amount of communal green and community spaces.

All of our projects aim to contribute to wider social sustainability and Office Manager Heather takes part in community consultations to examine long-term benefits for an area or specific community group. As well as being responsible for the overall running of the studio, Heather identifies potential projects that align with our sustainability aims and works with clients to target community benefits in their area. She also maintains a list of approved consultants and suppliers who have sustainable aims and strives to reduce our studio's carbon footprint through purchasing ecological products and services.

This has been a very condensed round-up of all the work we do at John Gilbert Architects and there is so much more that we can't fit into this blog post. We have all had experience of being the only female in the room, which is especially pertinent in a male-dominated industry. However, we hope that this snapshot illustrates that women have an equally important role in driving forward a sustainable agenda and that equality is intrinsic to true sustainability as we need everyone to facilitate this change.